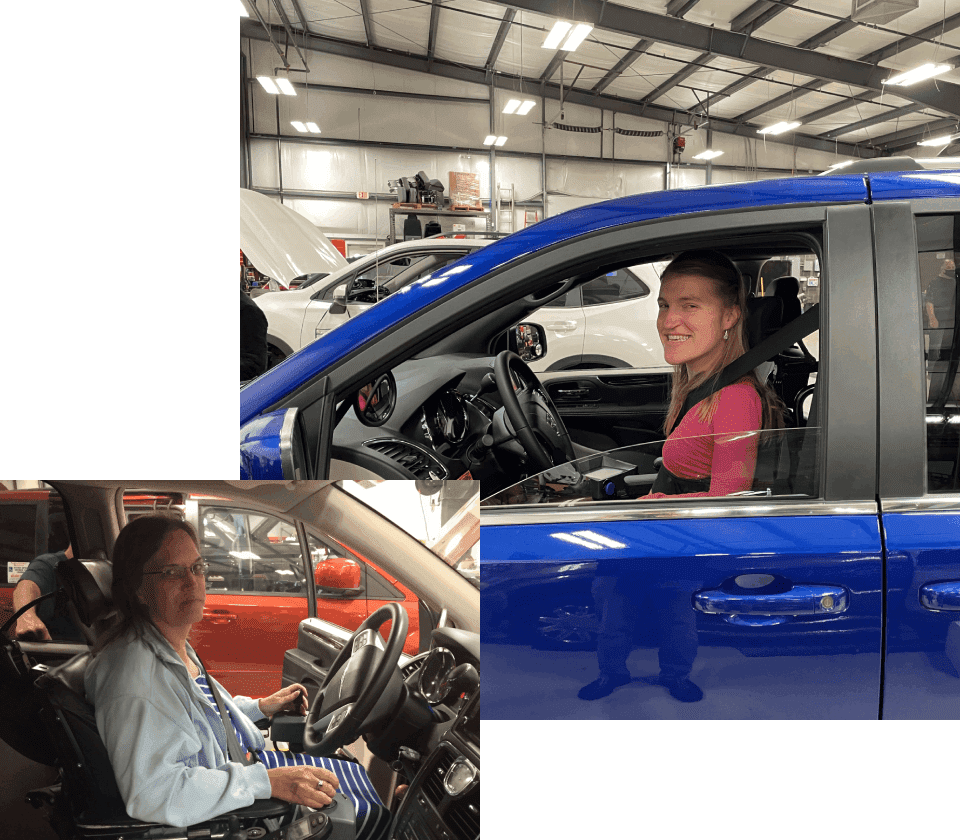 Designed for Individuals With Physical
& Cognitive Limitations
Our driving rehabilitation program is designed for individuals who, due to physical or cognitive limitations, may question their ability to safely operate a motor vehicle. Listed below are the steps we will take.
First, a physician order is necessary for participation in the program. Our friendly staff is available to assist you with this process.
The driving evaluation consists of various assessments, standardized tests, and an in-vehicle evaluation and documentation of the results. Based on these results, the therapist will make a recommendation concerning your readiness to drive.
Drivabilities is not affiliated with the BMV, and a driver's license is not guaranteed upon completion of the program. Depending on the current status of your license, you may be required to take the driver's exam and/or in-vehicle skills test at the BMV when finished with this program.
Driver Rehabilitation Evaluation:
The evaluation usually consists of the following two steps and can last approximately 2-4 hours. If it is determined by the therapist that additional time may be warranted, it will be discussed on a case by case basis.
This required evaluation consists of physical, cognitive, visual, reaction time and other assessments to include standardized tests.
Behind the Wheel* (in-vehicle)
This evaluation will assess the clients' abilities to control the vehicle in various road situations. This evaluation is performed only if the client has demonstrated the necessary physical, visual, cognitive, and reaction skills during the clinical evaluation. If adaptive equipment is required to meet the individuals' physical needs, it will be introduced at this time.
* Clients are required to have a current permit or driver's license to participate in this part of the evaluation.
A summary report is provided, detailing the client's abilities and impairments with regard to their driving capacity and recommendations: